French Horn
Bathurst campus
Campbell first began playing brass instruments at school, and went on to study French Horn at Sydney Conservatorium. After three years playing with the Queensland Symphony Orchestra and Sydney Symphony Orchestra he furthered his studies in Germany, at the end of which he went on to become Solo Horn in several leading European orchestras. Returning to Australia he played 1st Horn with the Australian Opera Orchestra, and taught French Horn at Sydney Conservatorium. He has tutored at both National Music Camp and at Pan Pacific International Music Camp. Until recently he taught Brass at Orange Regional Conservatorium. Past students occupy positions in orchestras and teaching institutions in Australia and Europe.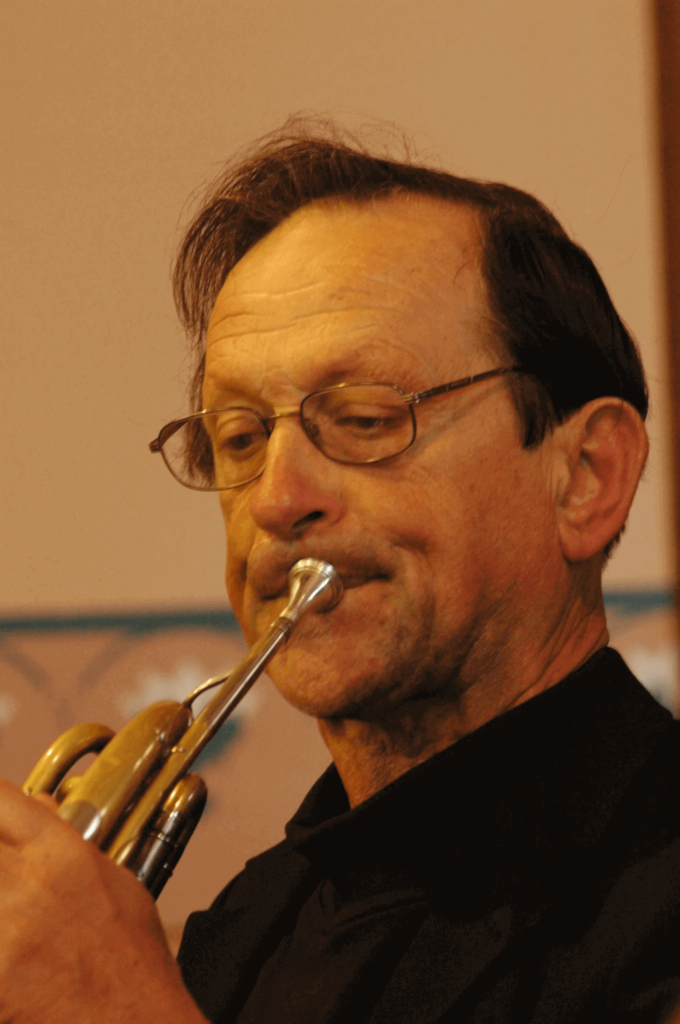 Brass instruments
Lithgow campus and LGA
Marc Brown joins us delivering our small schools curriculum in the Lithgow LGA area. Marc plays trombone and teaches brass instruments.

Trumpet, trombone
Bathurst campus
David started learning trumpet and piano as a child.  He has a Bachelor of Music degree in trumpet performance and a Bachelor of Arts (Honours) degree in history from the University of Adelaide. He also has a Master of Music degree majoring in conducting from The Pennsylvania State University and a Doctor of Philosophy degree majoring in history from the University of Adelaide. From the Australian Music Examinations Board (AMEB), he has a Certificate of Performance in Singing. As a trumpet teacher and player, he has many years of teaching experience in public and private schools and has played trumpet with the Australian Opera and Ballet Orchestra and the Canberra Symphony Orchestra. As a singing teacher, David taught for four years at Tamworth Regional Conservatorium of Music and joined Mitchell Conservatorium in 2018. He also teaches piano and accompanies at student recitals, Eisteddfods and AMEB exams.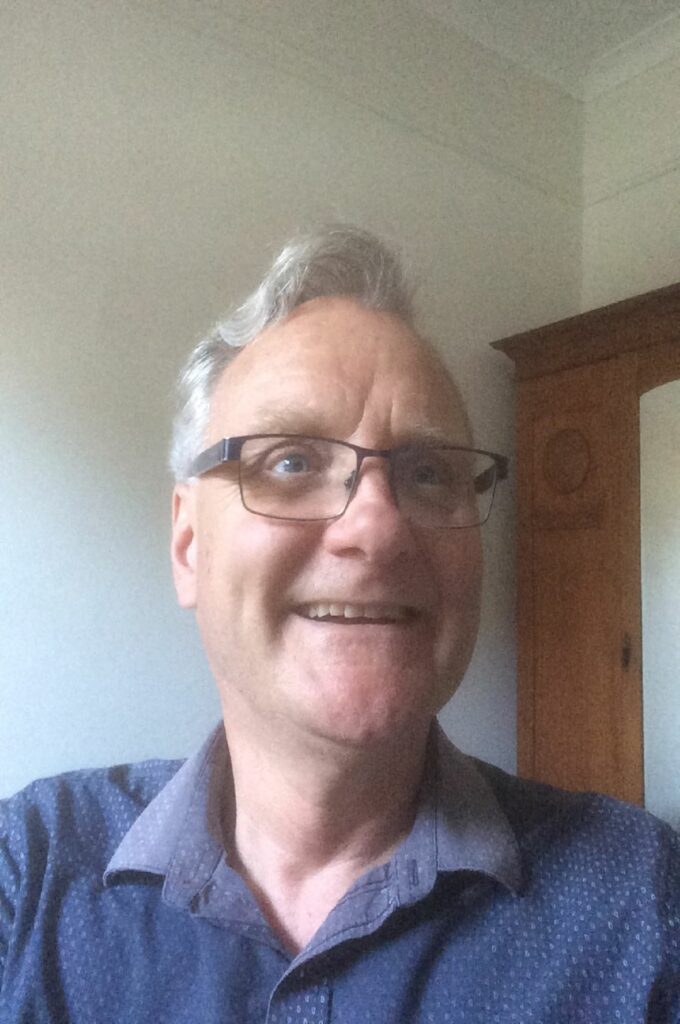 Trumpet, trombone
Bathurst campus
Brendon McLeod has taught brass instruments since he was in high school. His main instrument is the trombone. He has expertise in Jazz music, having studied Jazz for a year at the Sydney Conservatorium, as well as with Graeme Lyall at the Generations in Jazz Academy (now the James Morrison Academy) In Mount Gambier, South Australia. He holds a Diploma of Music (Jazz), a Bachelor of Liberal Studies, a Bachelor of Arts (Honours) in Literature, and a Masters of Teaching English to Speakers of Other Languages.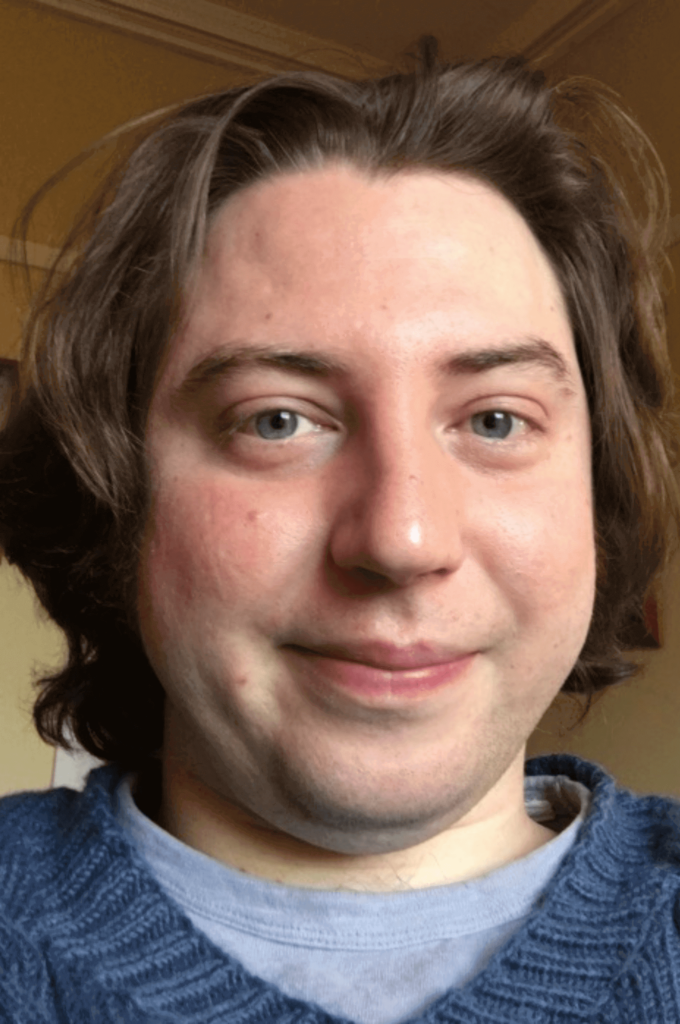 Band, Woodwind, Brass, Piano and Bass Guitar
Lithgow Campus and LGA
Gaye's musical studies began at an early age with piano, brass and recorder lessons. In high school she studied flute, saxophone and clarinet. She studied classical flute at tertiary level at the NSW Conservatorium of Music with Jane Rutter. Since then she has followed her passion for Latin music, performing and recording Brazilian, Latin American Folk, Tango, and more recently flamenco music.
Her extensive teaching experience includes Queensland Conservatorium of Music (Mackay), Mitchell Conservatorium (Bathurst), state and private schools as well as her home studio. She is currently teaching flute at Thomas Hassall Anglican College and at St Patrick's School in Lithgow. From Term 3 2023, Gaye will teach in the Lithgow Small Schools program.
In addition to teaching and performing, Gaye was artistic director of a recent successful concert series in the Blue Mountains featuring local and internationally acclaimed artists. 

Laykus Woods began playing trumpet in his primary school band. Since then, he has completed AMEB practical and theory examinations, and is currently studying for a Bachelor of Music degree through Central Queensland University's partnership with Mitchell Conservatorium. Laykus also plays euphonium, french horn, trombone, piano and guitar. He plays in several community bands around Bathurst and beyond, performing music in a multitude of genres. Laykus has a strong passion for composing and arranging music, and he continues to write and arrange music for a variety of ensembles.