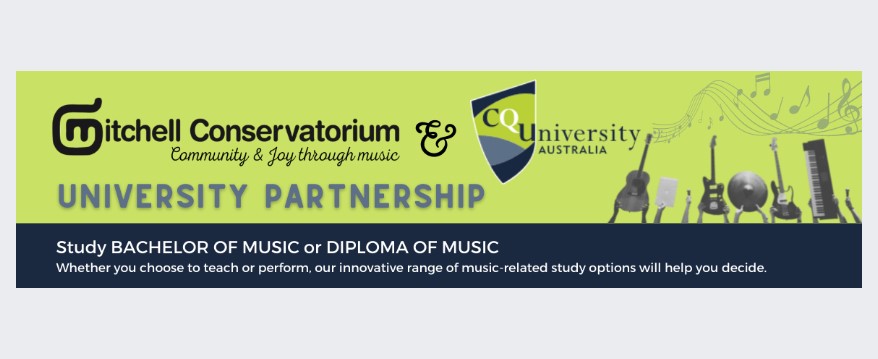 Thanks to a partnership between Central Queensland University (CQU) and several NSW regional conservatoriums  –including Mitchell Conservatorium – you can enrol to study at CQU to study for a Diploma of Music or a Bachelor of Music.
You can opt to study 100% online or take advantage of person-to-person instrumental or vocal tuition from a qualified Mitchell Conservatorium teacher to undertake the practical studies component of your course.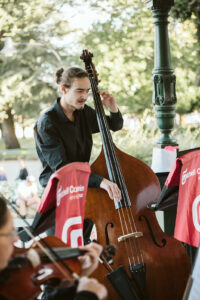 Study for a practical, modern degree and tailor your course to focus on:
– performance/composition
– singer-songwriting
– music technology
– pedagogy
– musicology
Applications open twice yearly for entry into the diploma or degree courses and successful entry is based on an audition and interview.