Dip.T. L.Mus.A., A.Mus.A.
Julia holds both a Diploma in Teaching from Mitchell College of Advanced Education, majoring in Music and Children's Theatre and a Licentiate in Singing Performance.
With over thirty-five years of teaching experience, Julia has specialised in Classical Singing with a leaning towards Musical Theatre, Musicianship and Pianoforte (Honours Eighth Grade).
Having taught as a music specialist in Primary schools on Sydney's North Shore, Macquarie University's Kodaly Program, Orange Regional Conservatorium and here at Mitchell Conservatorium, Julia has enjoyed much success both with some excellent results and student rapport.
Julia's performance experience includes major roles in opera, operetta, oratorio and musical theatre. Highlights include: The Princess in Puccini's Suor Angelica, Frasquita in Carmen, Adele in Strauss' Die Fledermaus, Serpina in Pergolesi's La Serva Padrona, Lady Thiang in Roger And Hammerstein's The King and I. Gilbert & Sullivan roles include Phyllis in Iolanthe, Yum Yum in the Mikado and Tessa in The Gondoliers.
Julia has enjoyed solo work in numerous chamber recitals throughout Sydney and the Central West and was an oratorio soloist for St Andrew's Cathedral, St Mary's Cathedral, St Patrick's Estate, Manly and All Saints Cathedral, Bathurst.
Prizes include first placings in Recital, Oratorio and Adult Vocal and second places in Lieder and Aria Sections.
Conducting experience includes musically directing Gilbert & Sullivan's Trial by Jury and Panorama Chorus in earlier years and Mitchell Conservatorium choral workshops.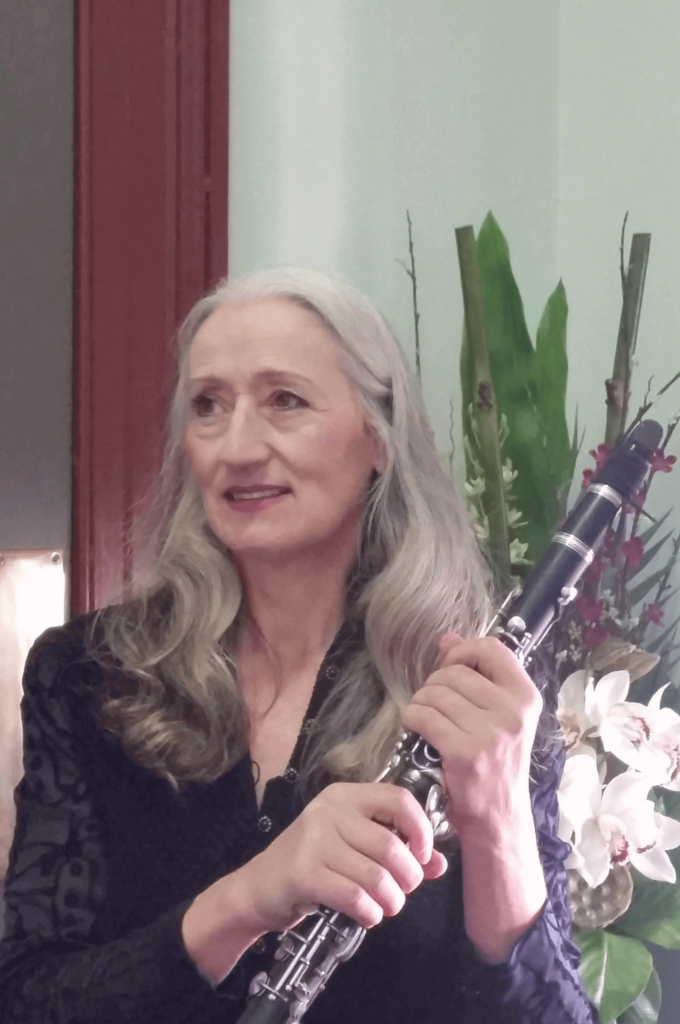 Anna Ossig-Bonanno Anna trained in Germany mainly in the Orff-Schulwerk approach. Anna has been teaching at Mitchell Conservatorium in Bathurst since 1992. She initiated Early Childhood Classes at our Lithgow Division for 3 to 9 year olds in 1995, including tuned percussion and recorder. She has prepared children for instrumental demonstration concerts. Anna completed her Bachelor of Education (Primary) at the University of New England in 2003.
Anna teaches recorder and classical guitar and is the Director of Mitchell Conservatorium's Recorder Ensemble.
Emma initially studied at the Queensland Conservatorium of Music. During 1987 she undertook a Masters Degree in Performance. Returning to Australia and while teaching at the University of Wollongong, Emma formed the Wollongong Conservatorium Flute Ensemble, later to become the Stables Ensemble, which has won many major Australian and overseas awards. She was a lecturer in Flute at the Sydney Conservatorium from 1996 to 2006 and assisted in preparing a beginner tutor book with Margaret Crawford for Mark Walton. Emma is an AMEB examiner and has been Secretary of the Australian Flute Society, Vice-President of the Flute Society of NSW and conductor for the Sydney Youth Orchestra. She has played with numerous orchestras and has been very active in encouraging, adjudicating and teaching flute to early beginners through to post graduate students.