Joint Head of Vocal Studies
Bathurst Campus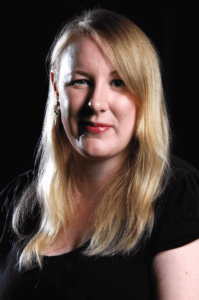 Michelle Griffin grew up in the Bathurst region. She studied piano with Jennie Menzies before being accepted at the Newcastle Conservatorium of Music in 1998, where she studied piano with Gian-Franco Ricci. She graduated in 2003 as a Bachelor of Music with First Class Honours, majoring in Piano Performance and Musicology. She began studying voice with Maureen Lewis in 2005 and gained her A.Mus.A diploma in 2011.
Michelle currently teaches piano and voice at Mitchell Conservatorium, Scots All Saints College and St Stanislaus College. She has toured Europe and Asia as a member of various musical ensembles, and has been a featured guest pianist for the Australasian Liszt Society.
Locally, she has performed with theatre groups such as Carillon Theatrical Society and is a regular performer at the Local Stages Cabaret Kite series. She has also performed with ensembles such as the Macquarie Philharmonia, Bathurst  Chamber Orchestra and Cantora. She also works extensively as a choral director and accompanist throughout the Bathurst region.
Joint Head of Vocal Studies
Bathurst Campus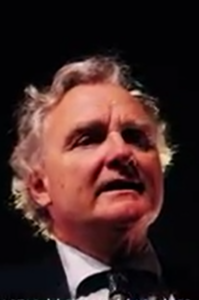 David Hood has a Masters degree in conducting from The Pennsylvania State University, and Bachelor of Music and Doctor of Philosophy degrees from the University of Adelaide. He studied voice at Penn State under Richard Kennedy and has extensive experience as a choral director. He was the singing teacher at the Tamworth Regional Conservatorium of Music for four years before joining the staff of Mitchell Conservatorium in June 2018. He teaches classical, musical theatre and popular singing styles.
Alyson is a contemporary singing teacher and vocal coach. She graduated with a Diploma of Music from Central Queensland University in 2021. She began teaching privately in 2019 and joined Mitchell Conservatorium in 2021.  
A
lyson performs regularly throughout the region as vocalist with her jazz, swing & funk ensemble Pengopuss, and was a finalist in the Regional Songwriting Contest in 2023. 
Alyson loves to learn and teach new techniques and believes that getting to know your voice should be equal parts fun and rewarding. Her greatest professional joys come from witnessing student lightbulb moments, watching them perform, and celebrating their musical achievements.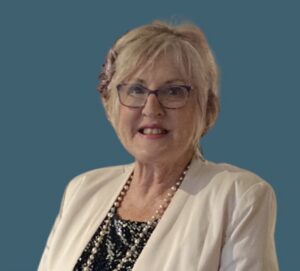 L. Mus. A, A. Mus. A (AMEB), Perf. Cert. (Trinity)
Lyn is a teacher of Piano, Singing  and Theory in the Blue Mountains and beyond.  She also is a choral music director.
Lyn has many years of teaching experience with students of all ages and stages. While she prefers the AMEB system for students wanting to sit for graded exams, and received an  AMEB award for over 350 exam students, she is equally happy with those who play or sing for a hobby.
Each student is a unique person and Lyn's teaching style affirms that.  She relates well to students with disabilities, both physical and mental.
Lyn is kind, compassionate and has a great sense of humour.  She enjoys bushwalking, gardening, animals, the ocean and earth sciences.
Julia holds both a Diploma in Teaching from Mitchell College of Advanced Education, majoring in Music and Children's Theatre and a Licentiate in Singing Performance.
With over thirty-five years of teaching experience, Julia has specialised in Classical Singing with a leaning towards Musical Theatre, Musicianship and Pianoforte (Honours Eighth Grade).
Having taught as a music specialist in Primary schools on Sydney's North Shore, Macquarie University's Kodaly Program, Orange Regional Conservatorium and here at Mitchell Conservatorium, Julia has enjoyed much success both with some excellent results and student rapport.
Julia's performance experience includes major roles in opera, operetta, oratorio and musical theatre. Highlights include: The Princess in Puccini's Suor Angelica, Frasquita in Carmen, Adele in Strauss' Die Fledermaus, Serpina in Pergolesi's La Serva Padrona, Lady Thiang in Roger And Hammerstein's The King and I. Gilbert & Sullivan roles include Phyllis in Iolanthe, Yum Yum in the Mikado and Tessa in The Gondoliers.
Julia has enjoyed solo work in numerous chamber recitals throughout Sydney and the Central West and was an oratorio soloist for St Andrew's Cathedral, St Mary's Cathedral, St Patrick's Estate, Manly and All Saints Cathedral, Bathurst.
Prizes include first placings in Recital, Oratorio and Adult Vocal and second places in Lieder and Aria Sections.
Conducting experience includes musically directing Gilbert & Sullivan's Trial by Jury and Panorama Chorus in earlier years and Mitchell Conservatorium choral workshops.
In 2018 as part of their centenary celebrations Julia received an AMEB award for her dedication to music education. 461 of her students to date were examined over a thirty five year career.
James teaches voice, guitar, flute and saxophone at the Forbes Campus of the Mitchell Conservatorium.