Joint Head of Vocal Studies
Bathurst Campus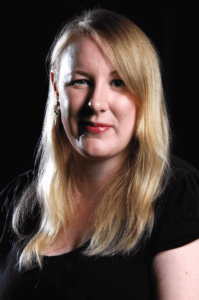 Michelle Griffin grew up in the Bathurst region. She studied piano with Jennie Menzies before being accepted at the Newcastle Conservatorium of Music in 1998, where she studied piano with Gian-Franco Ricci. She graduated in 2003 as a Bachelor of Music with First Class Honours, majoring in Piano Performance and Musicology. She began studying voice with Maureen Lewis in 2005 and gained her A.Mus.A diploma in 2011.
Michelle currently teaches piano and voice at Mitchell Conservatorium, Scots All Saints College and St Stanislaus College. She has toured Europe and Asia as a member of various musical ensembles, and has been a featured guest pianist for the Australasian Liszt Society.
Locally, she has performed with theatre groups such as Carillon Theatrical Society and is a regular performer at the Local Stages Cabaret Kite series. She has also performed with ensembles such as the Macquarie Philharmonia, Bathurst  Chamber Orchestra and Cantora. She also works extensively as a choral director and accompanist throughout the Bathurst region.

Joint Head of Vocal Studies
Bathurst Campus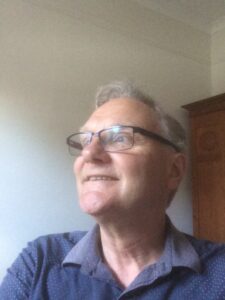 David started learning trumpet and piano as a child.  He has a Bachelor of Music degree in trumpet performance and a Bachelor of Arts (Honours) degree in history from the University of Adelaide. He also has a Master of Music degree majoring in conducting from The Pennsylvania State University and a Doctor of Philosophy degree majoring in history from the University of Adelaide. From the Australian Music Examinations Board (AMEB), he has a Certificate of Performance in Singing. As a trumpet teacher and player, he has many years of teaching experience in public and private schools and has played trumpet with the Australian Opera and Ballet Orchestra and the Canberra Symphony Orchestra. As a singing teacher, David taught for four years at Tamworth Regional Conservatorium of Music and joined Mitchell Conservatorium in 2018. He also teaches piano and accompanies at student recitals, Eisteddfods and AMEB exams.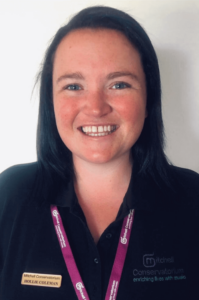 Hollie joined the staff at MitCon and has continued her studies by distance education since 2010. After taking some time off studying while having her 2 children she successfully completed her Bachelor of Music degree majoring in Clarinet in 2016. She also completed the Jerry Nowak Conducting Course in 2010 which she found to be one of the most rewarding educational experiences she has had.
Hollie learnt Flute, Saxophone and Oboe while in High School and a few years ago decided to learn Trumpet for a little while. Hollie's love and passion for music and performing is evidenced in the many shows that she has been involved in, such as the Carillon Theatrical Society productions both on stage and in the orchestra. She has performed in many community ensembles over the years including the Bathurst City and RSL Concert Bands, CTS Show Band, Macquarie Philharmonia, and in High School with Swing Factor.
Hollie also loves conducting and had a very exciting opportunity in 2014 when she conducted the Bathurst Chamber Orchestra accompanying the amazing flautist Jane Rutter. Hollie loves teaching and hopes to inspire her students and continue developing her performance and teaching career. She has recently put her singing and music theatre skills and experience to good use by becoming one of our valued singing teachers!

Alyson is a contemporary singing teacher and vocal coach. She graduated with a Diploma of Music from Central Queensland University in 2021. She began teaching privately in 2019 and joined Mitchell Conservatorium in 2021.  
A
lyson performs regularly throughout the region as vocalist with her jazz, swing & funk ensemble Pengopuss, and was a finalist in the Regional Songwriting Contest in 2023. 
Alyson loves to learn and teach new techniques and believes that getting to know your voice should be equal parts fun and rewarding. Her greatest professional joys come from witnessing student lightbulb moments, watching them perform, and celebrating their musical achievements.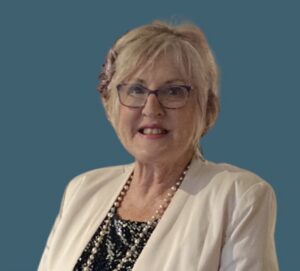 L. Mus. A, A. Mus. A (AMEB), Perf. Cert. (Trinity)
Lyn is a teacher of Piano, Singing  and Theory in the Blue Mountains and beyond.  She also is a choral music director.
Lyn has many years of teaching experience with students of all ages and stages. While she prefers the AMEB system for students wanting to sit for graded exams, and received an  AMEB award for over 350 exam students, she is equally happy with those who play or sing for a hobby.
Each student is a unique person and Lyn's teaching style affirms that.  She relates well to students with disabilities, both physical and mental.
Lyn is kind, compassionate and has a great sense of humour.  She enjoys bushwalking, gardening, animals, the ocean and earth sciences.

James teaches voice, guitar, flute and saxophone at the Forbes Campus of the Mitchell Conservatorium.